OFFICE LEASING

Office Leasing Business

We provide safe and secure office spaces
mainly in Omotesando, Aoyama, and Shibuya.
We have leased buildings for business in areas such as Omotesando, Aoyama, and Shibuya, where are the most fashionable people gather those areas. In Tokyo, the most famous city and center of Japan, we provide places to give the inspiration to create new fashion.
Information about the Buildings
Tokyo Central Omotesando
It takes two minutes by walk from JR Omotesando station. You can experience the changing-Omotesando day by day.
The leased office building located in a convenient place only takes 2 minutes by walk from JR Omotesando station.
In 2012, we deployed and completed an earthquake-resistant reinforcement to meet the new earthquake resistance standards. Besides, we are equipped with disaster prevention measures in emergencies so that everyone can focus on their work in a safe and secure office.
We also have rental spaces available for seminars and interviews.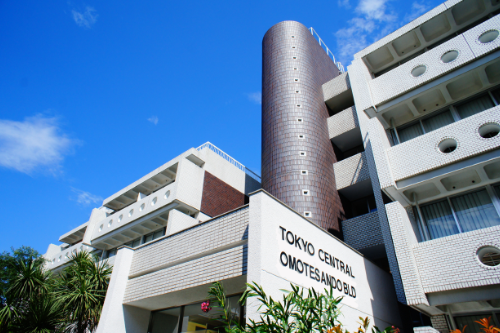 Tail Wind Aoyama
A unique office building that shines in the sunlight
"Tailwind Aoyama" was named with the idea that you can feel like a wind at your back and spend a quiet sailing office life. Despite being located in Shibuya, Tailwind Aoyama has a unique appearance in a quiet and calm cityscape.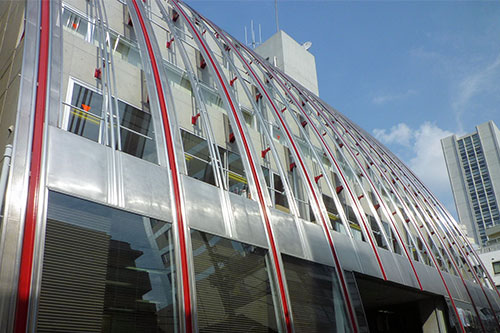 Studio HIE (Rental Space)
It takes two minutes by walk and a suitable space for seminars and job interviews.
Two minutes by walk from Exit A2, JR Omotesando Station.
There are many convenience stores and restaurants near to the rental space.
It is suitable for seminars, job interviews, e.g.. You can look into space before you apply to rent so, please feel free to contact us. You can use the internet free of charge, and we have some excellent offers for you.